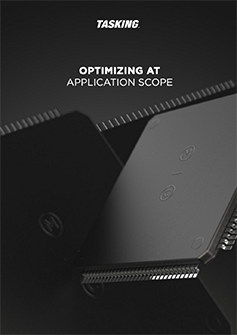 How to Optimize Your Code with TASKING Toolsets
Having issues modifying your existing code during development? Download a free whitepaper to learn how optimizing your code with TASKING toolsets will help you:
Apply code optimizations at all scope levels with built-in compiler functionality.
Easily tackle memory usage reduction with duplicate code removal.
Cut down development time and costs with integrated code optimization tools.
Download Your Free Whitepaper