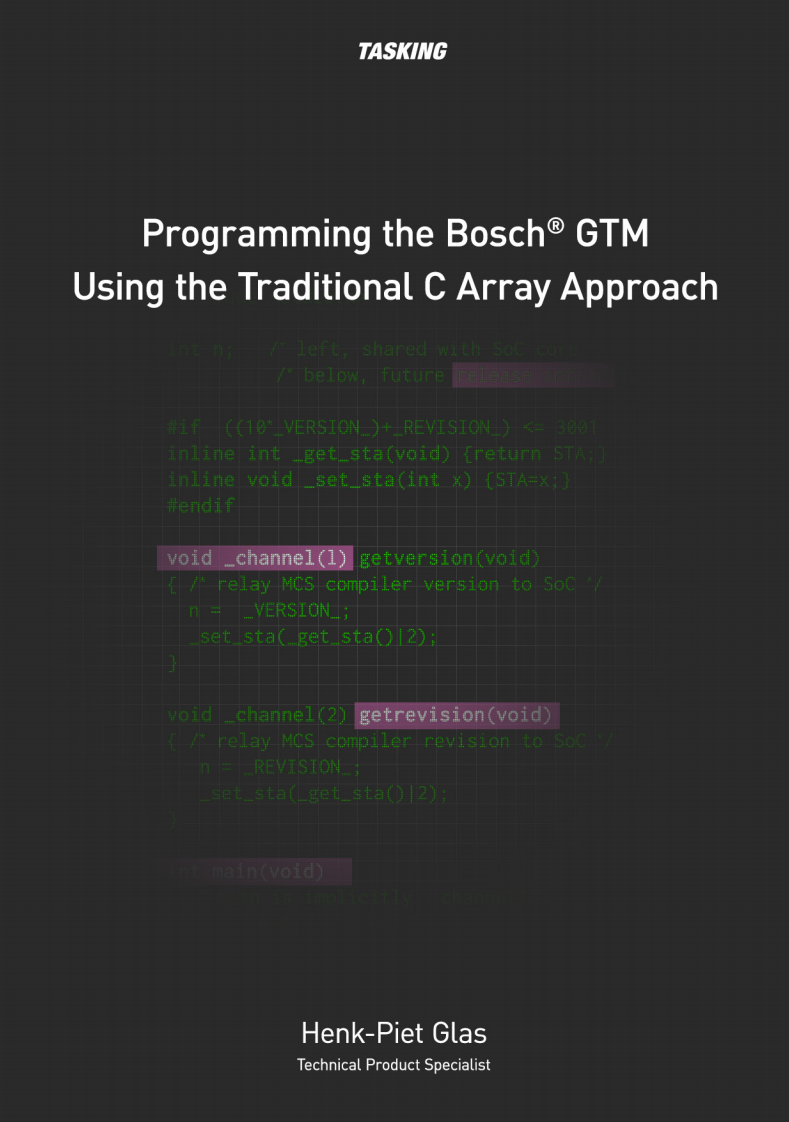 Extending Your Third-Party IDE with TASKING® VX-Toolset for MCS
Henk-Piet Glas, Technical Product Specialist
With the latest BOSCH® GTM-IP available in silicon, there is a need to extend compiler toolsets with a powerful C Compiler specialized for this IP and working alongside with the toolset for the main CPU. Download a free white paper to learn how the TASKING C Compiler for Bosch GTM-IP MCS can help you to:
Quickly generate C array outputs containing an MCS program image.

Create a pure ANSI-C application footprint that can be woven into the project of your primary CPU.

Enhance your development environment for programming complete RH850, Power Architecture, or AURIX™-based applications.
Download Your Free Whitepaper