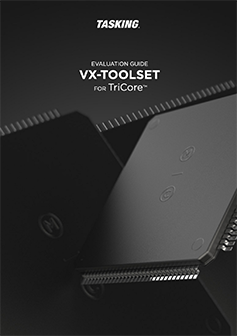 Selecting the TASKING TriCore Toolset That's Right for You
The new TASKING VX-toolset provides an integrated development environment with a wide variety of plug-ins and compilers to choose from. Download a free whitepaper to see which bundle option best suits your needs with:
The availability of four targeted package types to enhance or extend feature sets.
A variety of plugin modules to choose from based on your application needs.
Specifically tailored compilers based on what and how you design.
Download Your Free Whitepaper